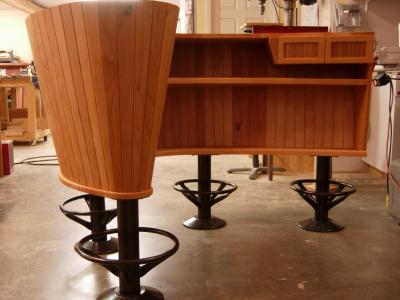 Consultation
Thinking about remodelling a room, want furniture or cabinets built to suit your existing decor, or thinking about a full fledged theatre room?
We can help design the room or furniture that your family is dreaming of.
With over 20 years of experience in construction and carpentry, our staff is capable of building any piece to suit your needs.
Contact us today for a consultation.
Installation
We provide complete installation services, ranging from hooking up your electronics to building your personal theatre palace.
We can install sound systems, lighting, electronics, automated window coverings, sound reduction, wall treatments, cabinets.... and we can even program your remote control.
Cabinetry
West Coast Home Theatre builds cabinets and furniture with uncompromising quality, not just for your theatre room but for any room in your home.
Visit our Gallery for photos of previous work.
Construction
West Coast Home Theatre has over 20 years experience in the construction industry. We are confident that we can design, build, and install the theatre room of your dreams.
Let us show you the latest innovations in theatre room construction.